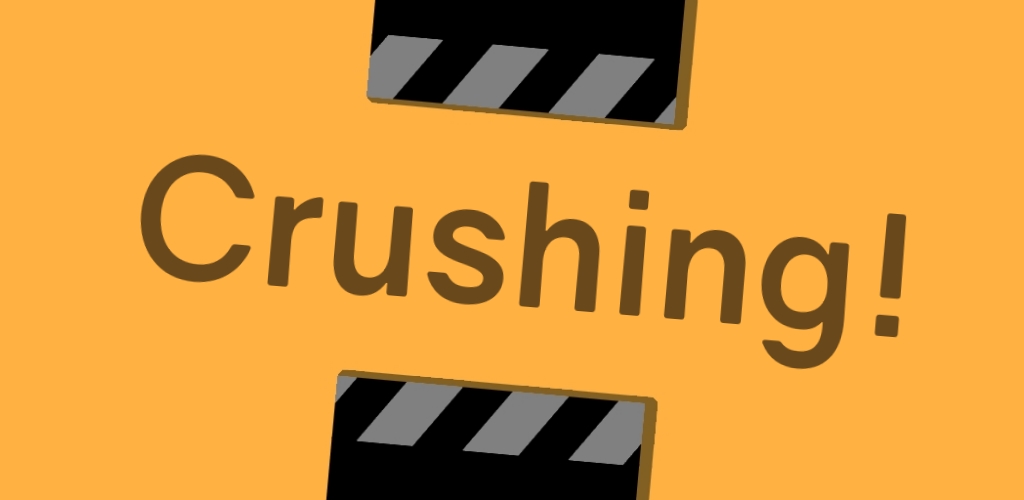 Crushing!
#GamedevSunday #2 - Lots of fixes & changes
So, for this gamedev day I worked on the difficulty curve, user input & UI mostly. A full change list is below, please feel free to play and give me feedback on the thread or via email (hello@carter.games). Thx :)
Full Change List:
Added
+ New difficulty curve attempt
+ Settings menu atarted
+ New crusher artwork (seamless & better resolution)
+ New game logo for builds
+ Added timer & money to game over screen
+ Nw pause menu trigger (triple click)
Fixed / Changed

~ Improved crusher animations~ Fixed a bug where the player could move through the left or top end of a crusher
~ Fixed crusher selection method
~ Fixed player input so you can't teleport around
~ Adjusted input to only work when you move with the player selected
Video for the GamedevSunday will becoming sometime soon along with the first ep.
Thats all for today, see you soon...
~ J
Files
Android-Dev-151219@1630.apk
16 MB
Dec 15, 2019
WebGl-Dev-151219.zip
4 MB
Dec 15, 2019